PPC AGENCY | Adwords Management Services
Grow Your Business Faster Than Ever
Nowadays, from a school going to a business holder, all the members on the planet earth have access. So, this is the right time to flourish.  To market your products and services online, this is an ideal timeline. PPC agency has made your product advertisement far easier. No question at all , now by just a click on one ad  You can generate enough revenue. 
With top PPC agencies and PPC services, you can get the best outcomes.  However, there are always many more avenues to discover, so let's dive deeper. 
How will PAY PER CLICK help my business?
No doubt, PPC depicts and displays the advertisement in front of the public. Well, people that are highly engaged are mostly the potential buyers. However, the moment they are searching for the relevant product your business can do wonders. Indeed, this is the time that people got the opportunity to flourish the business. 
Well, you can do miraculous increments only when you are working with the right advertisement management agency. Remember, well-planned and highly structured AdWords Australia can increase the trade. With the right PPC campaign, you can get not only high website traffic but also more conversions. And yes a better revenue.
Keep in mind, paid search ads are always more preferable. On the other hand, simple organic traffic can take months and years to reach the desired location. However, if you are on the right PPC platform you can get the results quickly. Unquestionably, with a perfect AdWords management agency in Melbourne, you can get fast results. While they are measurable and independent of algorithms. So, you can easily find out, you are reaching the targeted audience. 
A Step-By-Step Roadmap To Success
HOW DO WE GENERATE PROFIT THROUGH PPC?
GOOGLE ADS
After all, you are doing PPC, now you can sit behind the scene and watch all the visitors that come to your website. Now, you can have a look at all the leads that approach you. Keep an eye on sales. Yes, this is all possible now with the help of Google AdWords.  We are the top-notch provider in Australia. Reach us and let all your queries be solved in no time.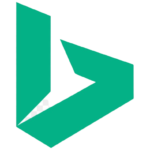 BING ADS
No doubt, this is another amazing aspect of the PPC agency in Melbourne. With the help of Bing ads, you can easily and readily target new potential customers. BING Ads are growing rapidly. Not only they have nabbed 9% of the searches around the globe and, almost more than 12% within Australia.
REMARKETING
This is so gainful. No question at all, it gives you a high edge over the others. Now, you can easily beat the competitors. With the help of this technique, you can target the previous traffic. Also, you can highlight your brand among all. Keep in mind, visitors are not ready to buy at once. The more they land on your site, the better are the chances to increase sales.  To get better conversion, keep on approaching your visitors. PPC management in Melbourne have got additional expertise in the remarketing of your services and products. 
CUSTOM LANDING PAGE
Google AdWords Melbourne is one of the amazing PPC providers. Indeed, you can easily get the return of every penny you have spent. And this is the biggest bang of your buck. With blossoming companies, you can get hyper-active ad campaigns. Moreover, they are mostly coupled with the working landing pages. Well, with the right PPC landing page and the targeted audience, you can grab the attention of tailored users.
MAKE YOUR BUSINESS PROFITABLE
In this reveal all guide, we give you the 8 tips you need to know to make sure you are getting ROI.